JR: Welcome to Showdown 13! Bobby the Brain Heenan and I, Jim Ross, here to help you through the nights entertainment.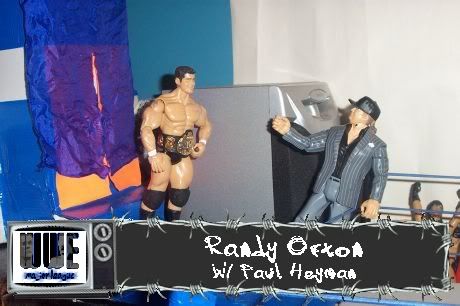 Heenan: Here comes the world heavyweight Champion, The Legend Killer, Randy Orton!
Heyman: I am Standing here tonight with the only un-scaved survivor of Full Forces Tag Team Main event!
Heyman: My Client Randy Orton outlasted 3 other guys when they were attacked by a animal!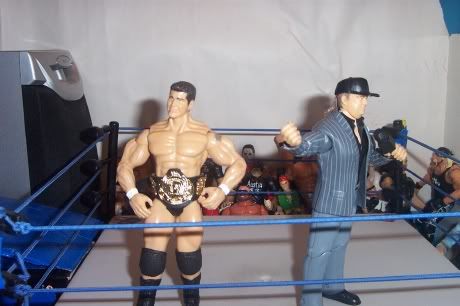 Heyman: And on behalf of The Next Big Thing Brock Lesnar I would like to announce that The Heyman Family are Now officially Suing Triple H, Starting with a restraining Order against him.
JR: But.. Triple H was also attacked by Samoa Joe!!
Heenan: Wait a Minute! He heard that music at Full force!
JR: Good God its Samoa Joe! Run everyone!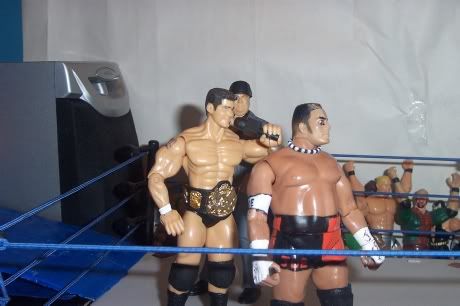 Orton: You cant walk out here and interupt me Joe, Me, The World Heavyweight F**king Champion! I would like to make sure you have it in your thick skull that I am NOT afraid of you. But Joe.. I need to know..
JR: Why didnt you attack me at Full Force?.. You apparently attacked Hunter, You massacred Shawn and you damn near killed Lesnar.. But why..?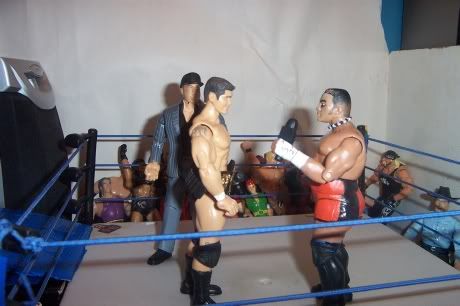 Joe: If im anything Orton, Im a fair guy. And when push comes to shove I would not want to take the World Championship off someone who had their head kicked in by me at Full Force. Basically I was keeping you sweet.
Heenan: That Unsettled The Champ...
Joe: But trust me, Im being nice now, But once I get my Championship Shot im going to tear you limb from limb!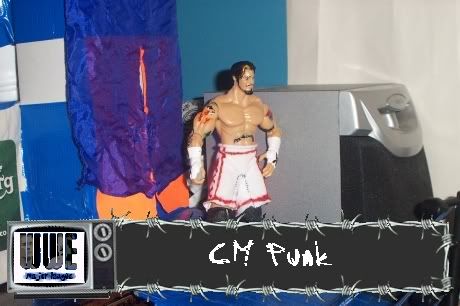 JR: Its Samoa Joes opponent for tonight.. CM Punk.
Heenan: Punk and Joe have wrestled together lots of times, Punk has no fear!
Punk: If you think your going to have trouble with Joe later on you better pray that you dont end up facing me someday!
Punk: Ive been in WWE-ML for 2 months and i havent even had chance to express myself on the mic yet. Ive wanted to come out here in front of you beer drinkers and tell you all why I came here in the first place...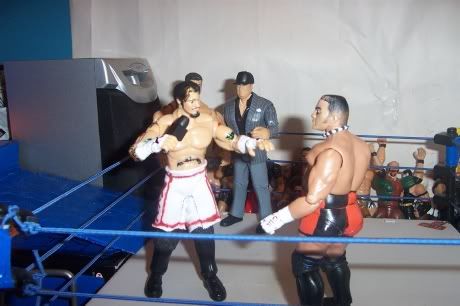 Punk: I came to WWE-ML because this was supposed to be the place to be, the single most up and coming fed in Wrestling. ROP were great but I needed to blossom as a singles competitor.. WWE-ML seemed perfect.. But now look! I am becoming just another shadow in the background of this fed and im not having it. Tonight Joe I will show all these temptation grabbing losers in attendance that your just another Fat nobody! I am the Premire star in this fed!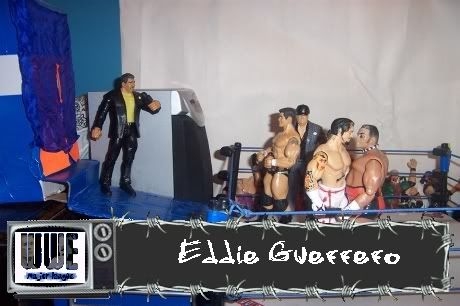 Eddie: Woah hold on Homes...
Eddie: You want the superstardom that this fed represents huh? You want the bright lights.. Well Thats good news. Because at Midyear Massacre you will be given the chance to join the lights! Tonight there will be a series of qualifying matches for a triple threat ladder match where the prize will be the number 1 contendership to the Intercontental championship!! 1 Place has already been awarded to a certian superstar who I have spoken to in my office.. The other 2 places will go to the winner of the upcoming match and you, CM Punk.. If you can win tonights main attraction! CM Punk vs Samoa Joe!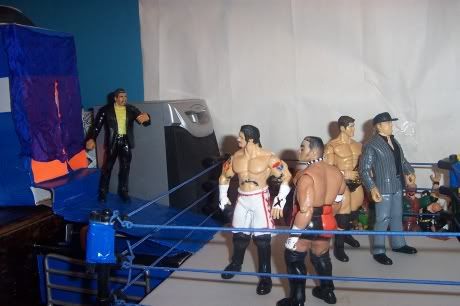 Eddie: As for you, Joe. You have already been put in a Number 1 contendership match for Midyear Massacre! At the PPV it will be You, Rob Van Dam, Kurt Angle, Shelton Benjamin, Brock Lesnar and, As much as you may not like this Heyman.. TRIPLE H!!! Ole-le!
Eddie: Heyman, Vatoloco.. Why are so smug? Ive spoken to the authorities homes and your little restraining order is not going to be in effect at Midyear Massacre!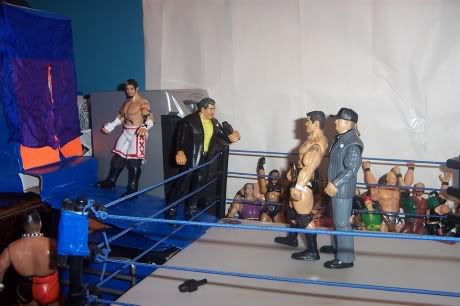 Eddie: And as for you, Randy Orton.. YOU are going to be in action tonight against 2 of the companies top crusierweights.. Paul London and Ultimo Dragon!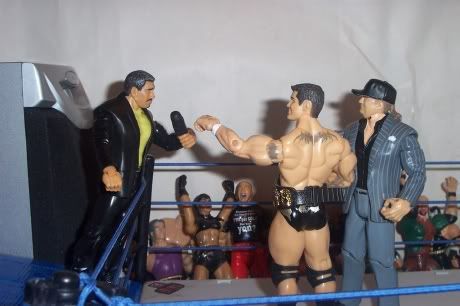 Eddie: And that will give me time to think about who I want as your Opponent for Midyear Massacre!.. Yes.. You WILL be wrestling at the PPV! Viva me RAZA!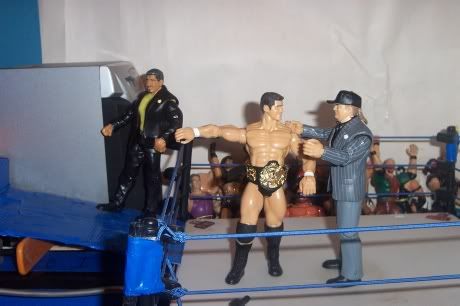 JR: Eddie Guerrero, the commishioner, has well and truely caused a stir here tonight!