JR: Ladies and Gentleman! Welcome to the pre-Fullforce Showdown TV!!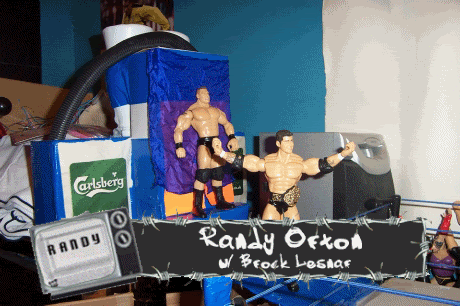 Heenan: Here comes the Champion!!! Randy Orton fought and beat Triple H at Extacy!!
Orton: At eXtacy I showed the world who the true champion really was!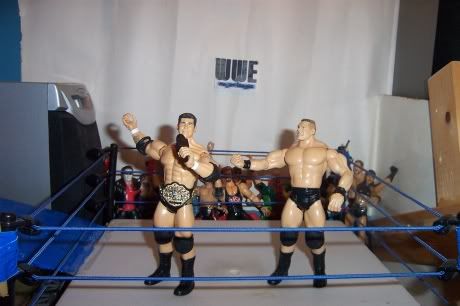 Orton: I took Triple H to hell, and then left him there! And with a little help from my Partner here, WWE-ML's newest star, The next big thing BROCK LESNAR!.... We managed to put Triple H through hell!.. So then I hear that Shawn Michaels and Triple H have decided to team up and challenge me and Brock to a tag team match at Full Force. Heh, Just to let you know Triple H.. I accept!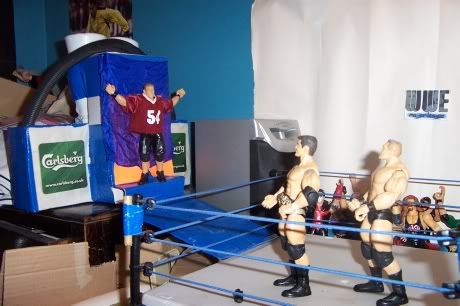 JR: Look! Its John Cena! The Clown killer is here!..
Cena: Yo Yo Yo Yo Yo Yo YOOOO!! Aight.... Chill..... So the s**t going around backstage is that you arnt down for defending that World Heavyweight Championship anytime soon huh.. Thats Aiiight... It just means that I had an urge to come out here in front of this capacity crowd and challenge you to a match, right here, tonight!
Orton: Woah-oh-oh! Cena, Im calling the shots around here Kid.. And I say you havent got a chance in hell of getting a match with me tonight..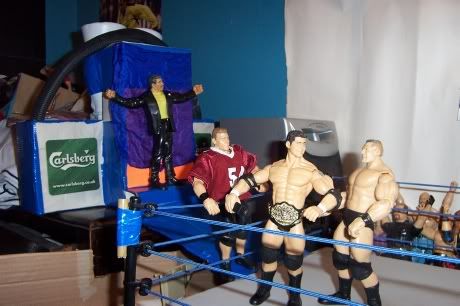 Heenan: Its the new Commishioner!!
Eddie: Oleyley! Listen homes, You dont call the shots around here any more vatoloco.. I do! And I say tonight we will see John Cena vs Randy Orton for the World Heavyweight Championship!!
JR Orton! Cena! World championship! Tonight!!!!!