JR: Hello Ladies and gentleman and welcome to WWEML Showdown TV 22!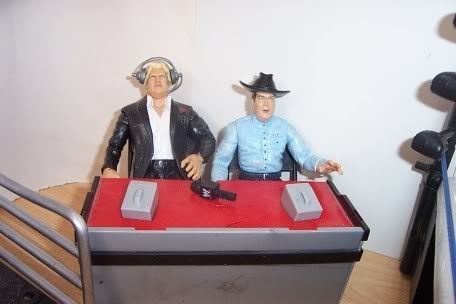 Heenan: Yeah OK we are still at a temporary venue, but hey, at least little things like that dont prevent us from putting out our shows!
JR: And here comes a guy whos decision about CM Punks world title reign did surprize me last week..
Heenan: I guess it was very out of character for Eddie Guerrero, but I dont know why he did it..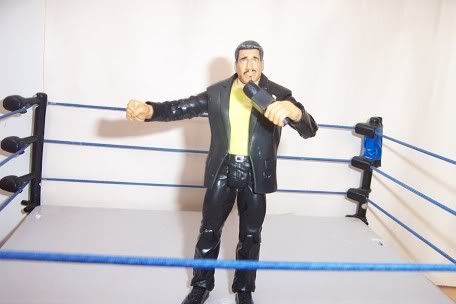 Eddie: Ladies and Gentleman! Tonight I unveil the future of WWEML! A man who will single-handidly show Randy Orton the way to respect the boss around here! Esses be prepared...
Eddie: I GIVE TO YOU....
JR: Randy Orton is here! It might not be a good idea to reign on Guerreros parade tonight..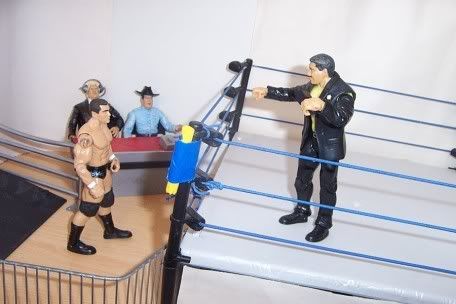 Eddie: What on earth do you think you are doing Orton!!
Eddie: Whats that?.. You wanna see who it is for yourself, you want to meet and greet the debutant before he meets anyone else huh.. Well he is your opponent at extacy.. He is...
Eddie: The King of the Mountian! The New King of WWEML!...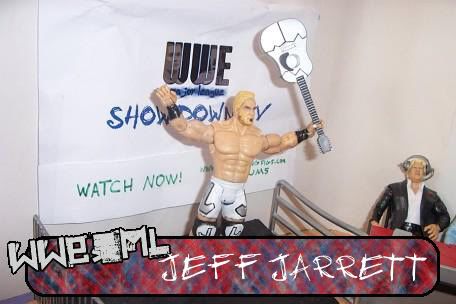 Eddie: JEFF JARRETT!!!!!
JR: YOUVE GOTTA BE KIDDING ME!! This guy ran wCw to the ground and has proceeded to attempt the same at Total-Nonstop Action wrestling in florida! Now he is here!!
Heenan: A fairly amazing signing, but for the love of god please tell me Eddie has this guy under control, because if he dosent WWEML could be heading towards a nose-dive!
Jarrett: Take your hands off your hips for the King of the Mountian, Slap Nutz! Thats right Randy-O.. Your looking at the single greatest wrestler in the history of sports entertainment! Forget HBK, forget The Rock, even forget YOU Randy Orton.. For I am the ultimate in this sport! At eXtacy ill show the meaning of respect, and I will show that you are soon to be a distant memory of WWEML..
Orton: If its all the same, Mr. Jarrett, id like to wait and see what happens at eXtacy before I go pointing the 'Greatest of all time' Finger around..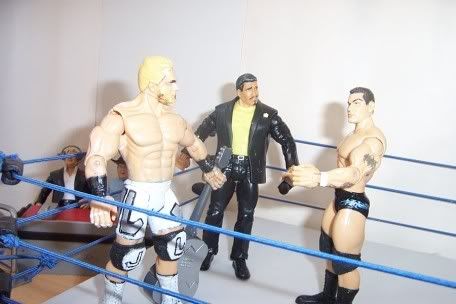 JR: Orton extended his arm for a handshake..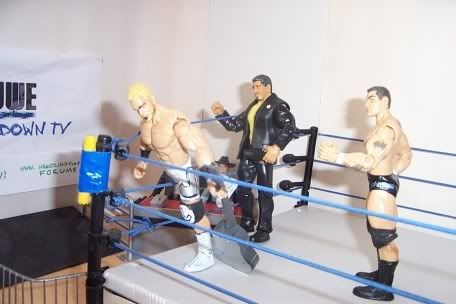 Heenan: Oh you what! Jarrett isnt even acknowledging Ortons attempt at the handshake!
JR: I think Jeff Jarrett needs to learn respect before anyone else around here!
Next Segment