JR: Here we are in a sold out Plymouth pavilions here tonight to see Showdown Tv 21!!
Heenan: We have to settle for this place considering our luxery Showdown center is still being refirbished!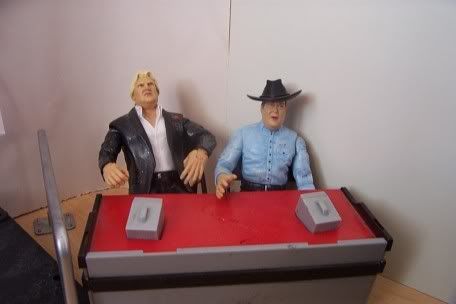 JR: Hi im Jim Ross Alongside Bobby the Brain Heenan and we are set to give you the hour of power, shortened time on showdown nowadays but certianly not shortened quality!...
Heenan: here we go now, Eddie Guerrero is set to put the record straight about the shocking events at the end of our Exstravaganza Burn it Down... where CM Punk stole the World Title in an unofficial match following the cage match at the PPV...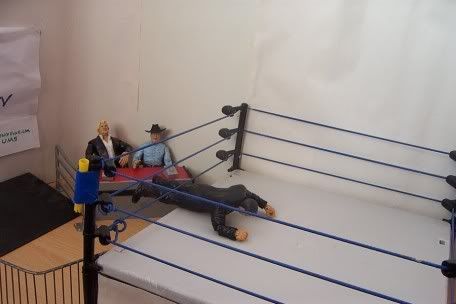 JR: Im sure Eddie will be fair and inpartial in favor of both parties...
Heenan: Eddie being chanted around the arena..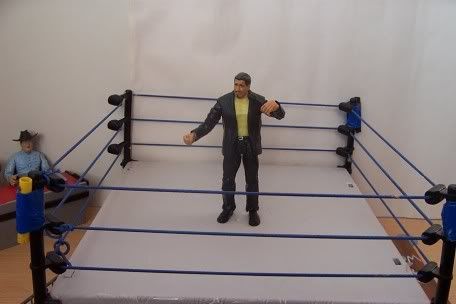 Eddie: Hello Plymouth! Olelaley viva mi raza!! Now.. I promised to put this straight, follwing what happened to Shawn Michaels at the PPV at the hands of the returning CM Punk.. Now CM Punk is not here tonight.. But he will be here next week on Showdown... and he will be here AS THE CHAMPION!
Eddie: CM Punks match was official! Therefore Shawn Michaels is NOT the world heavyweight champion... CM Punk is.. and CM Punk will be here to celebrate his couragious win next week on Showdown!..
JR: Here comes HBK brain!!
Heenan: HBK looks angry, and its understandable, why on earth was Punks match official, and why hasnt Eddie done something about HBK's unfair timing of the match...?
JR: I honestly dont understand...
HBK: What the hell!? CM Punk attacked me whilst I was in a disturbed state, I couldnt fight back, I was completely ablhiterated by the Steel Cage and I couldnt see s**t for blood! There was no official announcement of the match or anything..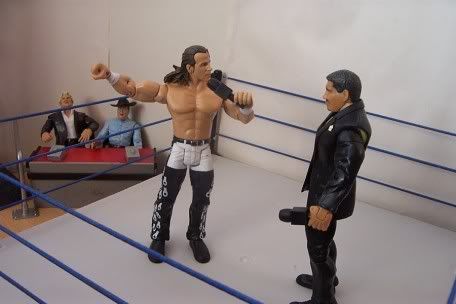 HBK: I had taken a 15ft fall through a Table, I was bleeding and I couldnt see straight, and CM Punk beat the hell out of me after I had already beaten The Rock and stole my championship! The only thing I crave now is to get CM Punk, one on one at eXtacy! I want to beat his ass fair and square 1.2.3 and prove to the world how undeserving he is of that championship..
Let me ask you Eddie, How come the match was official and I didnt know...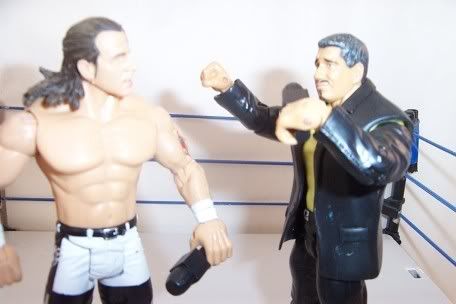 Eddie: Well... Look, NEVER MIND HOW IT WAS OFFICIAL! Look, you have got your match at eXtacy... Thats the end of this issue..
JR: Well.. The match is on for eXtacy, Punk vs Michaels.. umm.. Part II I guess...