JR: Welcome to the 10th edition of Showdown TV!!! Live! And the Heyman Family have taken to the ring...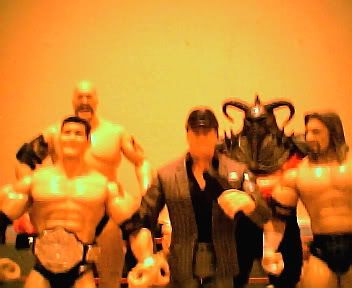 Heyman: 2006!... What a number... The new year... A new beginning... WWE-ML is going through changes and The first is before your eyes.. Me... And my Family. You see I noticed how conjusted WWE-ML had been getting recently so In a hope of lowering the numbers of Jackasses in this fed I decided to make an army..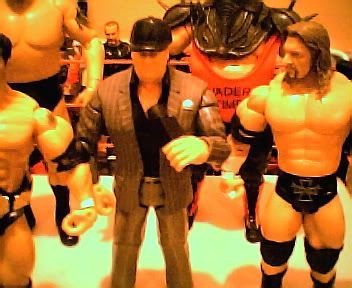 Heyman: Vader, Big show, My personal friend Heidenreich, The returning Triple H and The World Champion Randy Orton... We shall invade this crackpit of a wrestling company.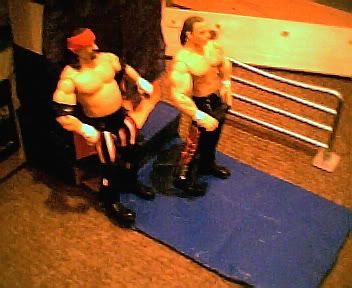 Heenan: Here come the defence of WWE-ML...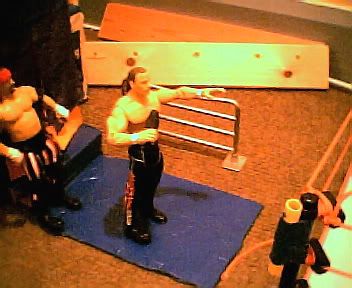 HBK: NO! Paul you have come back to this fed like a Bat out of hell whilding your finger at everyone, Im sorry but this is 2006 and things are going to change Around here for the better if anything!



Heyman: Your right, Ive decided that Tonight Ill put 4 of my Family in a 8 man tag match against you and Funk and 2 other partners who have the guts... Im sick of all this, Who cares if Vince Mcmahon is on his Holidays im making this match for tonight! So then HBK, Funk, Whos your partners..?



JR: A tough choice for the Veterans...



Heenan: How about... Batista and The Undertaker!!!



Heenan: I think HBK has stumped the Heenan family in this, the first Throw of the dice in this war!

Next Segment: